Parkes Aquatic Centre is located at 33-35 Dalton Street, Parkes, NSW. The facility offers an outdoor 50 metre heated pool and splash pool for the kids. There is a disabled hoist for entry to the 50m pool and a water wheelchair. The Centre is now closed for the season and will reopen on Sunday the 1st of October.

The Parkes Aquatic Centre offers affordable, high-quality swimming and our Learn to Swim program for children and adults. We are also available for hire.

The spacious grounds are an ideal venue for a day out with family and friends. With a playground, BBQ area, poolside cafe and diving boards the entire family are sure to have a blast so come in and visit us today!
Opening Hours
Weekdays 6am - 7pm
Weekends 10am -7pm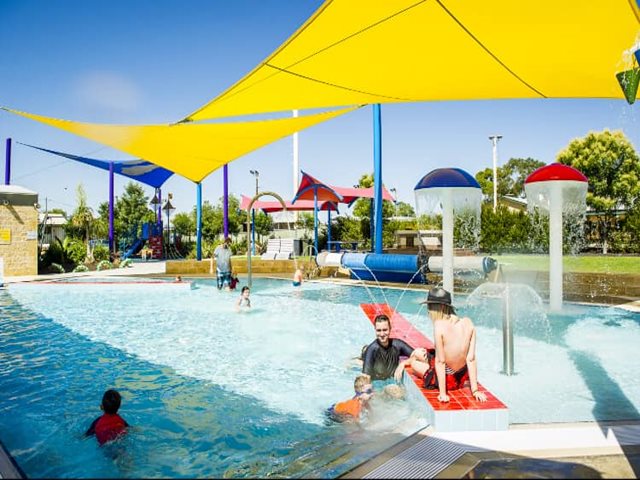 Discover Parkes Aquatic Centre
Swim, splash and dive! Enjoy a coffee or a barbecue at Parkes Aquatic Centre. Check out our admission fees below.
Aquatic Classes
Using the resistance of water automatically increases the intensity of your workout, helping to increase your strength, flexibility and your overall health.